El Vans US Open of Surfing está que arde
El Vans US Open of Surfing presentado por Swatch, un evento 10,000 Series de Clasificación para Hombres y Mujeres (QS) de la World Surf League (WSL) y uno de los mayores festivales de deportes de acción en el mundo, está en marcha para un inicio PDT a las 7:30 a.m. La acción se reanuda con la ronda 3 Heat 6 con un gran día por delante con las eliminatorias restantes de la ronda 3 de los hombres antes de que la ronda 1 de las mujeres comience su primer QS 10,000 en Huntington Beach desde 2005.
Un Heat formidable inicia la acción del día cuatro, ya que el actual No. 1 mundial Kolohe Andino (EE. UU.) se enfrentará al ex competidor del Tour del Campeonato (CT) Caio Ibelli (BRA) junto con las amenazas de QS Josh Burke (BRB) y Kalani Ball (AUS) en la ronda 3 Heat 6.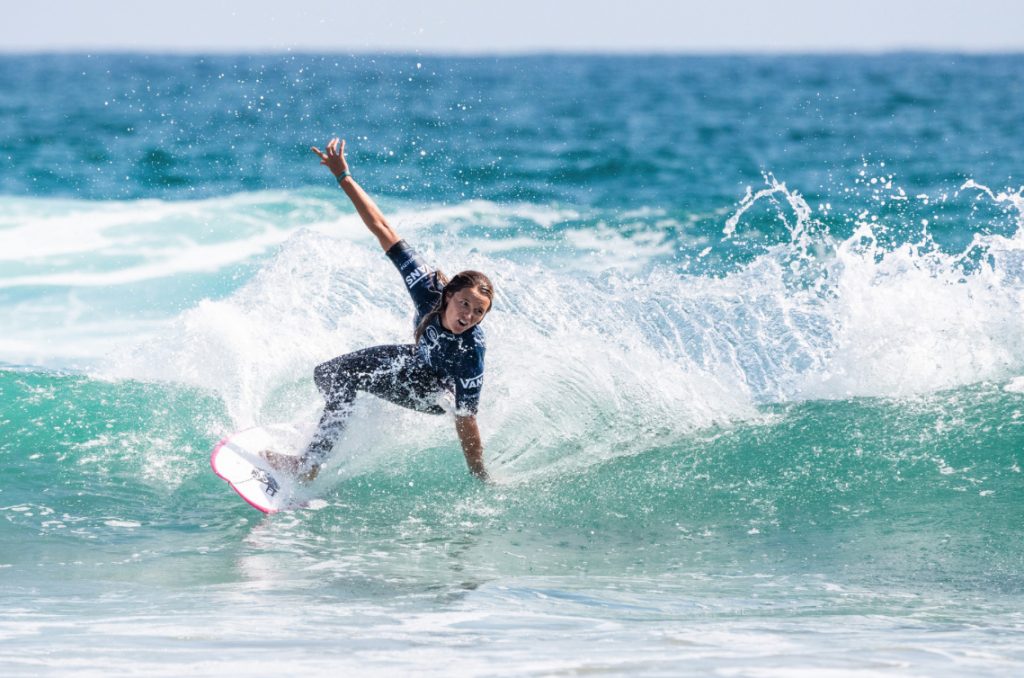 El dos veces ganador del evento defensor, Kanoa Igarashi (JPN), regresa al agua en la Ronda 3 Heat 8 con otra pelea ajustada contra sus competidores de CT Ezekial Lau (HAW) y Jack Freestone (AUS), así como Ian Crane (Estados Unidos).
Conner Coffin (EE. UU.), el partcipante de más alto rendimiento del lunes, se enfrentará a su compañero QS No. 21 californiano y actual Jake Marshall (EE. UU.), Dylan Lightfoot (ZAF) de Sudáfrica y el actual campeón mundial Mateus Herdy (BRA) en la ronda 3 Heat 12.
El Vans US Open of Surfing está que arde
Luego, la acción se desplaza hacia algunas de las mejores mujeres de todo el mundo, comenzando en la Ronda 1 Heat 1 con una australiana de 15 años y la actual QS No. 8 Zahli Kelly (AUS) compitiendo contra Tia Blanco (PRI) de California, Leticia Canales (ESP), y el talento de Indonesia de 2019 Kalani Johnson (IDN).
Samantha Sibley (EE. UU.), De 17 años, está obteniendo el mejor resultado de su carrera después de una victoria en Oceanside que le valió 6,000 puntos y ahora debe luchar contra las australianas Kirra-Belle Olsson (AUS), Minami Nonaka (JPN) y QS veterano Bailey Nagy (HAW) en la ronda 1 Heat 5.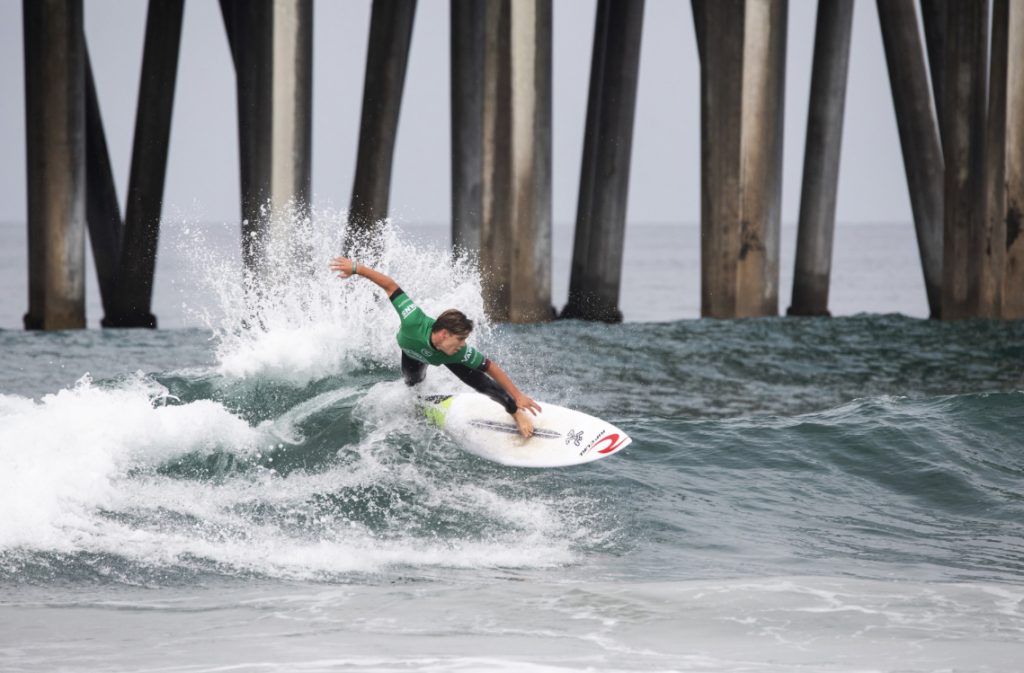 Junto con el surf, el Vans US Open of Surfing también organiza competiciones de skate y BMX junto con activaciones comunitarias auténticas y entretenimiento ingenioso en Surf City, EE. UU.
Reconocido como el mayor festival profesional de competición deportiva y deportes de acción del mundo, el Vans US Open of Surfing presentado por Swatch está actualmente aprobado y operado por la World Surf League, bajo licencia de IMG, el propietario del evento.
Vans US Open of Surfing pres. by Swatch Round 3 Matchups (H6-12):
Heat 6: Kolohe Andino (USA), Caio Ibelli (BRA), Josh Burke (BRB), Kalani Ball
Heat 7: Thiago Camarao (BRA), Miguel Pupo (BRA), Liam O'Brien (AUS), Weslley Dantas (BRA)
Heat 8: Jack Freestone (AUS), Ezekial Lau (HAW), Ian Crane (USA), Kanoa Igarashi (JPN)
Heat 9: Deivid Silva (BRA), Matt Wilkinson (AUS), Barron Mamiya (HAW), Morgan Cibilic (AUS)
Heat 10: Willian Cardoso (BRA), Adriano De Souza (BRA), Reef Heazelwood (AUS), Luel Felipe (BRA)
Heat 11: Joan Duru (FRA), Griffin Colapinto (USA), Tomas Hermes (BRA), Jordan Lawler (AUS)
Heat 12: Conner Coffin (USA), Jake Marshall (USA), Dylan Lightfoot (ZAF), Mateus Herdy (BRA)Vans US Open of Surfing pres. by Swatch Round 1 Matchups:
Heat 1: Zahli Kelly (AUS), Tia Blanco (PRI), Leticia Canales Bilbao (ESP), Kalani Johnson (IDN)
Heat 2: Gabriela Bryan (HAW), Bianca Buitendag (ZAF), Keala Tomoda-Bannert (HAW), Justine Dupont (FRA)
Heat 3: Alana Blanchard (HAW), Ella Williams (NZL), Minori Kawai (JPN), Cannelle Bulard (FRA)
Heat 4: Sara Wakita (JPN), Rachel Presti (DEU), Hinako Kurokawa (JPN), Nao Omura (JPN)
Heat 5: Samantha Sibley (USA), Kirra-Belle Olsson (AUS), Minami Nonaka (JPN), Bailey Nagy (HAW)
Heat 6: Vahine Fierro (FRA), Meah Collins (USA), Josefina Ane (ARG), Garazi Sanchez-Ortun (EUK)
Fotografías
Portada, imagen principal: Copyright WSL / Morris
Imágenes en el cuerpo del artículo: Copyright WSL / Herron